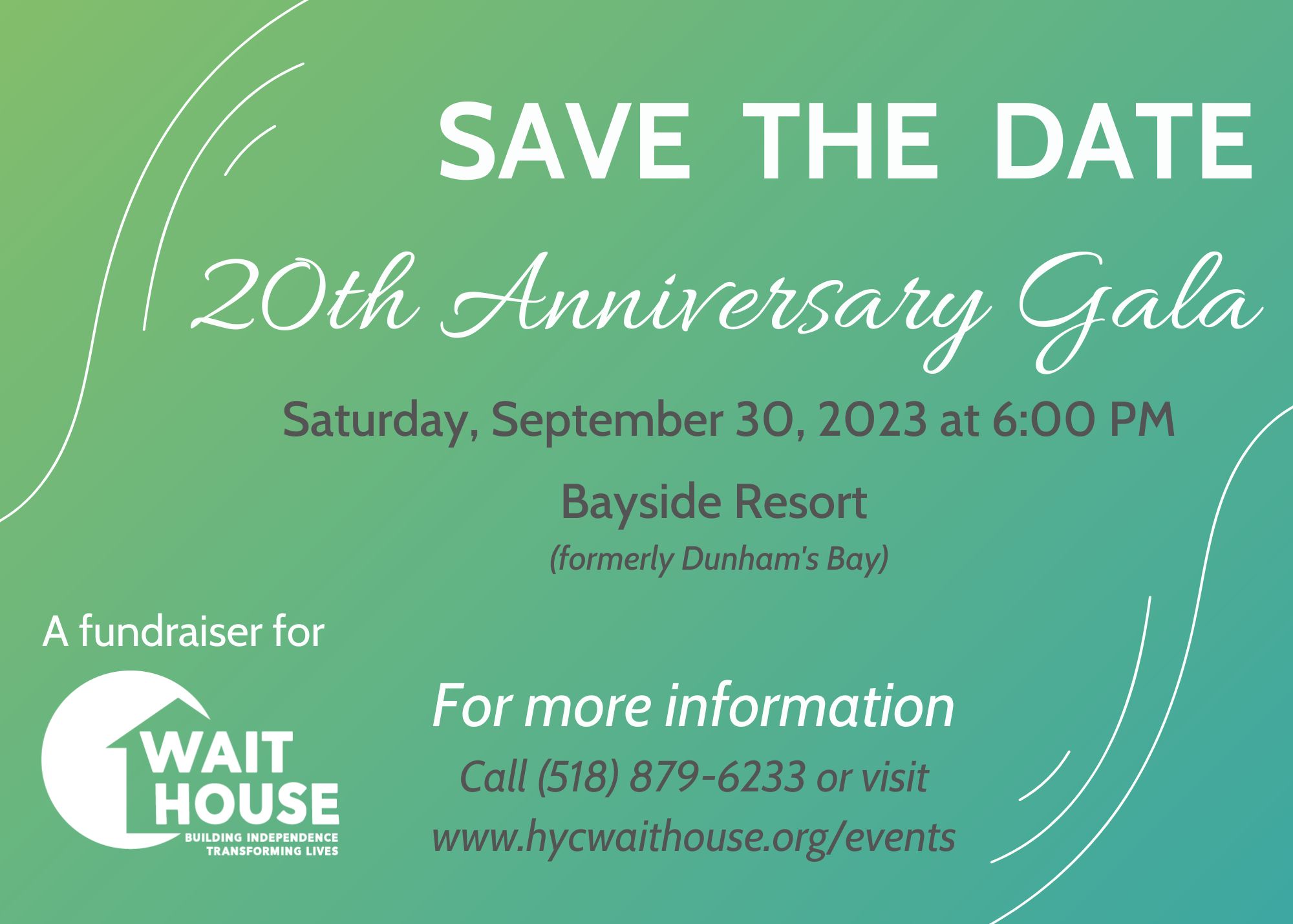 20th Anniversary Gala
Saturday, September 30, 2023 at 6:00PM at Bayside Resort (formerly Dunham's Bay). 
Join us for an evening of food, dancing and fun as we celebrate 20 years of WAIT House and the thousands of youth who have benefitted from our services.
We'll be enjoying a Four Course Farm-To-Table meal, cash bar, silent auction and other surprises. Music from Cyndie Wade.
SPONSOR THE GALA
Aside from all the good you will do, sponsors get fun perks like tickets to the gala and promotional benefits.
Join us Saturday, December 2, 2023!
Advance Registration (by 11/30/2023) Fees:
$27 Adults, $15 Youth under 15, $24 Adk Runners Members
Day of Registration Fees:
$32 Adults, $20 Youth under 15
Race Arrival & Packet Pickup: 8:20-9:10AM
Race Start: 9:30am
Awards:
Overall Female & Male, Female/Male 1st, 2nd, 3rd
Age Group Awards:
14 and under, 15-19, 20-29, 30-39, 40-49, 50-59, 60-69, 70-79, 80+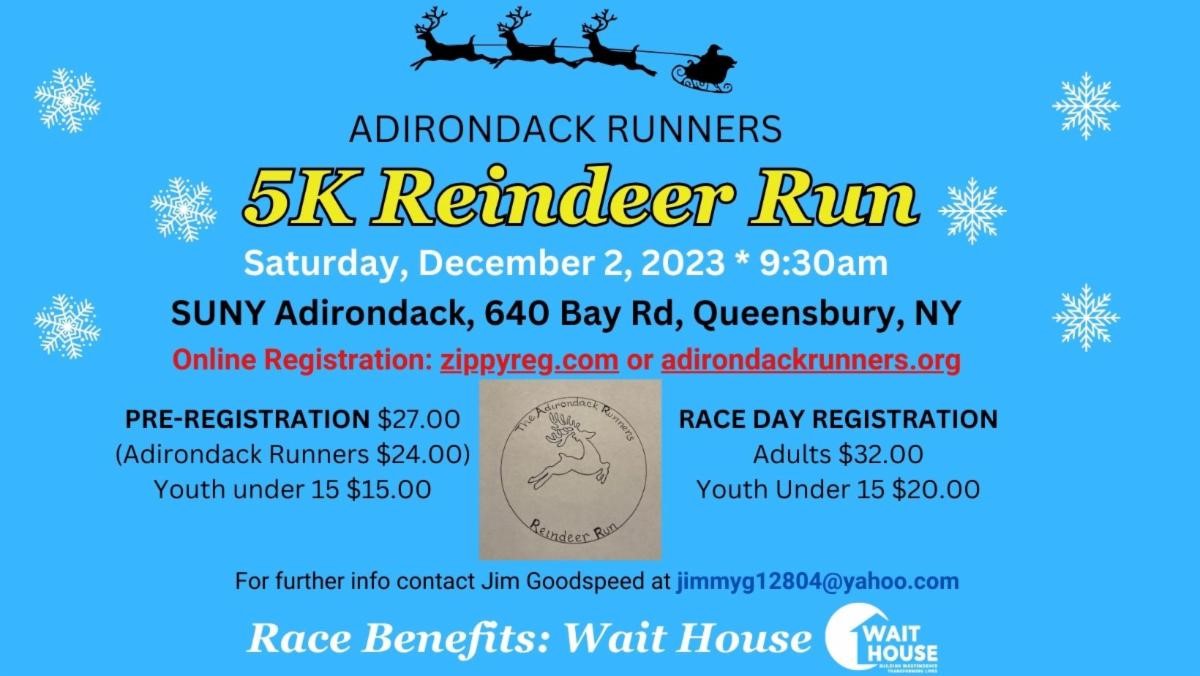 Future Events
Adirondack Runners Reindeer Run
Saturday, December 2, 2023
SUNY Adirondack
More information coming soon!
Past Events
Walk for WAIT House
Pizza, Wings & Baskets of Things
Reindeer Run
Dine for a Cause
Duck Race