Transitional Living Program
Need Help?
Call or Text (518) 798-4384
Located at 10 Wait Street in Glens Falls, NY 12801
About the Program
The Transitional Living Program (TLP) is a 7-room co-ed program where youth-led families can receive appropriate housing and support services as they prepare for independent living.
Residents of TLP are provided with basic housing needs and parenting support.  Each meets weekly with a case manager to discuss progress toward goals.  Youth can stay in TLP for up to 24 months or until their 25th birthday. They are encouraged to find employment and cover the costs of their food.
More than 95% of youth exit TLP into a permanent independent living situation.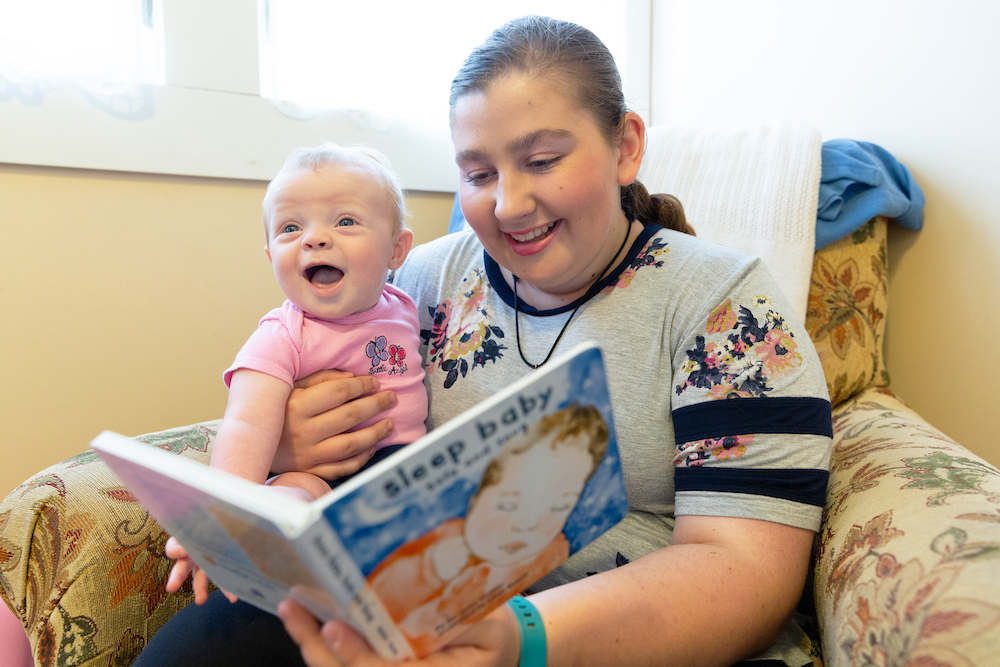 Who is eligible?
Youth ages 16-24 and their children. Youth must be homeless, at-risk of homelessness, expecting a child or currently parenting a child. 
Program Services
Shelter, Clothing, Hygienic Needs & School/Work Supplies
Individual Case Management
Counseling
Life Skills Training
Parenting Skills Training
Nutrition & Meal Planning
Money Management
Tenant Readiness
Educational Support
Job Search Assistance
Computer Access
Information and Referrals to Other Service and Health Agencies
Aftercare Services
TLP is open to all eligible youth ages 16-24, regardless of race, ethnicity, religion, national origin, gender identity, sexual orientation, or disability. Walk-ins, drop-offs, and referrals are all assessed and screened to identify needs, eligibility and appropriateness.
"I have had a lot of bad luck in my life but WAIT House was my little blessing.  I met people I grew to love because they are great to everyone, even those who didn't want to be helped.  They are proof that there are good people in this world." — Penelope M.